One Church - Two Locations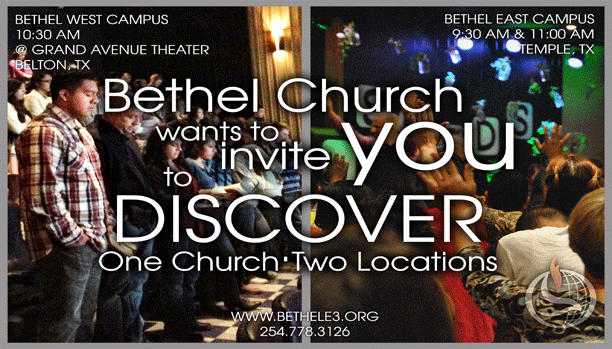 We are one church in two locations. Sunday mornings we have services at Bethel East and Bethel West. Each week we will provide the same experience at each of our campuses.
We join together at Bethel East for Encounter services, Wednesday night activities, and other activities through the week.