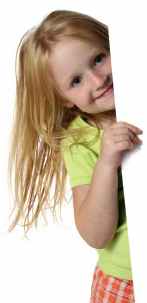 Children at Bethel church will be able to love and live for Jesus in a loving and safe environment led by well-trained and caring men and women.
Each child will have the opportunity to exalt God through prayer, singing, giving, and reading the Bible.
Each child will be equipped to live a life that exemplifies the life and love of Jesus. In addition, as they mature they will be equipped to serve the church, the community, and the world.
Each child will be challenged to extend the love of Jesus to friends, family, community, and the world. Each child will learn how to live a life for Jesus, tell of His marvelous works, and give to others unselfishly.


Nursery (6 weeks to toddler)
All Services
Our infant and toddler nursery is a cooperative effort of parents and volunteers to provide a loving, safe environment where babies can experience God's love.

Preschool (Ages 2 - 5)
All Services
Our purpose is to partner with families to lay the foundation for belief and faith in Christ. We offer hands-on activities for the preschool child to learn about the love of God.




Sunday School (K - 5th grade)
Sunday's 9:30 a.m.
Sunday School is divided by grade level giving students an environment to learn at their age level. They will learn about the great people and stories of the Bible to help them live a life for God.

Kidschurch (K - 5th Grade)
Sunday's 10:45 a.m.
While you enjoy the worship and message in the main service your child will hear and experience the same message but at a level they understand. They will learn through a variety of methods including: high energy songs, object lessons, prayer, Bible reading, puppets, purposeful games and many other age appropriate methods.

Mpact Girls Club
Wednesday's 7:00 to 8:15 p.m.
Mpact Girls Club is an excellent ministry for girls to be mentored by caring and trained ladies of the church. By completing units girls are awarded badges. This is offered for girls kindergarten through 5th grade. Girls ages 3-5 attend Rainbows.

Royal Rangers
Wednesday's,7:00 to 8:15 p.m.
Royal Rangers is an adventure and character-building opportunity for boys kindergarten through 5th grade. Adventure, activity, and achievement await boys in this well balanced ministry lead by well-trained and dedicated men of the church. Boys ages 3-5 attend Rainbows.

Activities


Throughout the year we offer a variety of activities and special events for children and their families. The Easter Egg Hunt in the Spring and Light the Night in the Fall have become popular with our church and community. Other activities include Kids/parents Night Out, Kidscamp, and Summer Fun events. Contact the church for information about the activities for your student at Bethel.